Below are a number of free resources to keep you occupied during our school closure. We will continue to update this page as new resources become available.
Exercise and Wellbeing Resources: Mr Phillips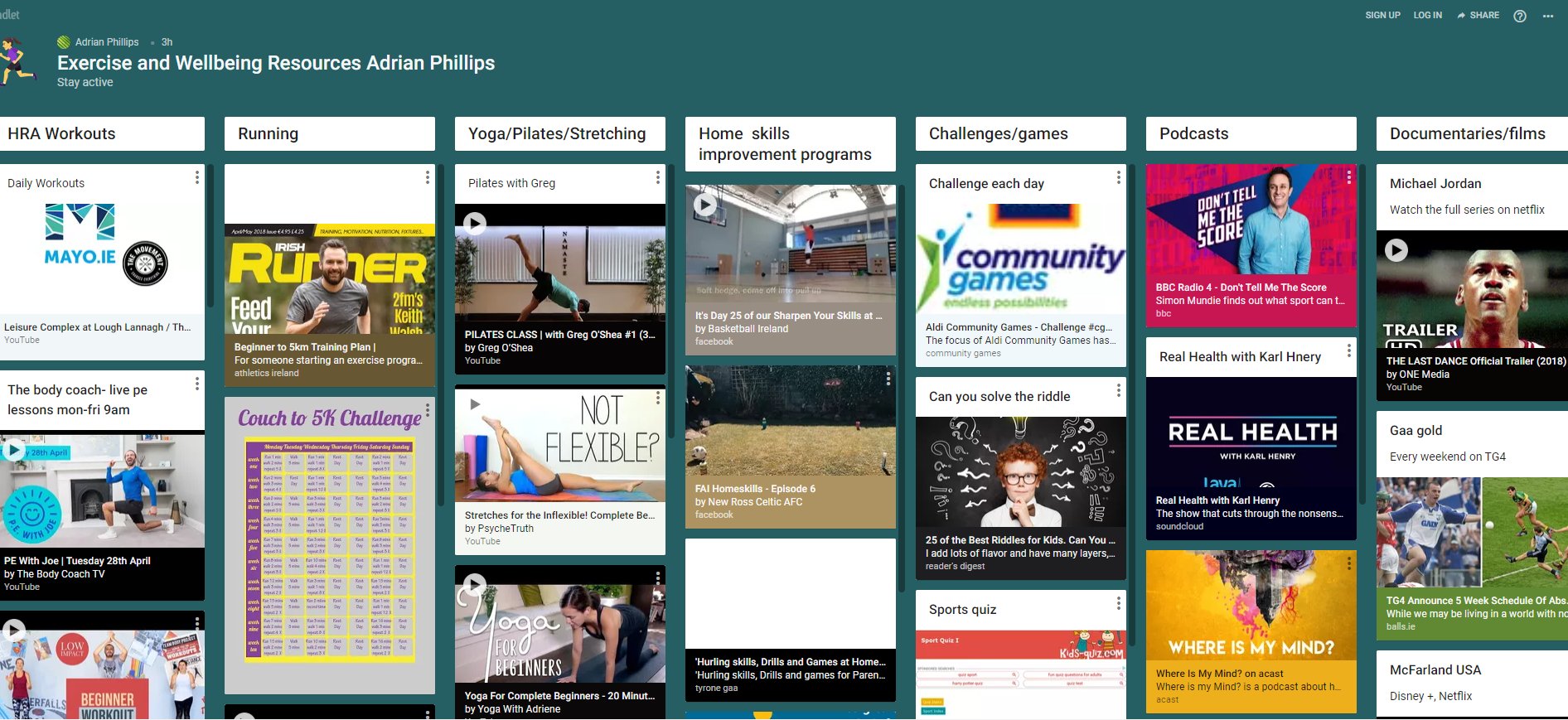 Mr. Phillips has developed this fantastic Exercise and Fitness Padlet. It includes links to workouts, Yoga classes, sports quizzes, nutrition, Sports films and documentaries, podcast and challenges.
The Sanctuary – Free Wellbeing Practices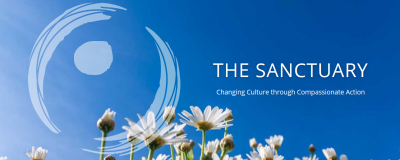 It is our Mission at the Sanctuary to provide as much support and to spread as much compassion as we can within our community and beyond, reaching everyone and anyone who needs it. We are delighted to be able to offer you the following free resources:
Free online meditation sessions via Zoom three times per week
Reiki Healing weekly session Thursday at 4:00 pm
Phone calls to people feeling lonely and in need of some company
Green Schools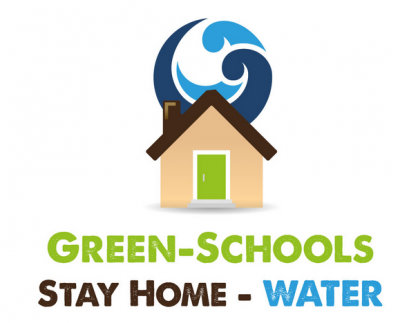 We're really excited to show you some cool stuff you can do at home to keep helping the environment. In this page, we have put water-themed videos, quizzes, experiments, ideas and more activities that students can enjoy doing at home.
Gov.ie – Getting through Covid-19 Together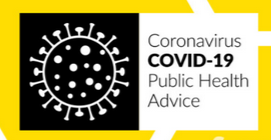 It's normal to be worried or to feel stressed during this difficult time, but there are many things we can do to help us mind our mental health and wellbeing. Here you will find lots of advice and tips on how you can look after your mental wellbeing and cope with your new daily routine.
Draw with Don Conroy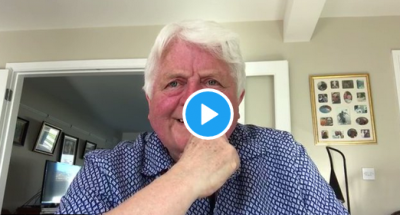 Due to the fact that we are all staying at home Don Conroy has made a come back with his very own YouTube channel. Don has created a number of videos for kids of all ages to tune in and "Draw with Don".
Katie Taylor Workout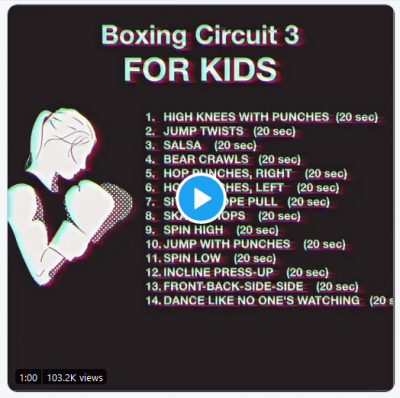 Irish boxing champion Katie Taylor will be posting a series of boxing circuits over the next few weeks that you can do at home without equipment. All are fully available form Katie's Twitter page @KatieTaylor
Gaisce At Home – Gaisce Sa Bhaile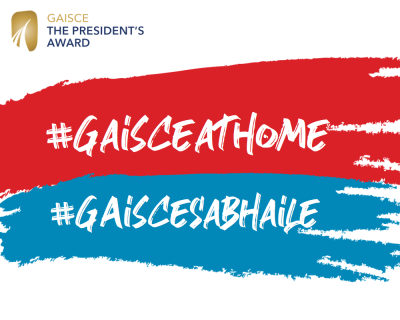 Gaisce are launching 'Gaisce At Home' or 'Gaisce Sa Bhaile'. Doing Gaisce is a great way to stay active, improve a skill and help in your community (whilst maintaining social distance of course). Young people can answer Ireland's call too! It's not going to be too difficult to think up a skill or physical activity you can undertake whilst at home, and your community action can be at home or 'from home' too, so find out what you can volunteer to help with. Everyone can play their part in getting through this challenging time and promoting active citizenship. Ask family members for ideas on what you can do for an hour a week in the various challenges at home. If you're already registered, you may need to change the activities you've been doing towards your Gaisce, to ones that are possible to do in or from home – but don't worry: we're here to help!
Amazon Free Audible Books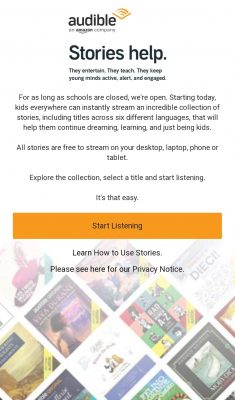 Amazon today removed the need to subscribe for books and audio stories for students of all ages as long as schools are closed. Students everywhere can instantly stream an incredible collection of stories, including titles across six different languages!
Library Borrow Box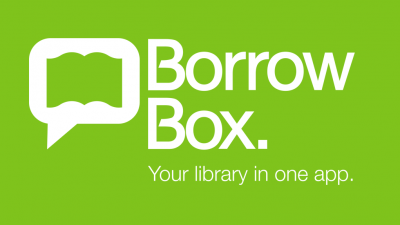 Although all public libraries are now closed you can still borrow books from the Library Borrow Box App.
Reflections to accompany us during this time of challenge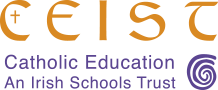 At Home With Weaving Well-Being - Outside The Box Learning
Keeping Up A Good Routine
There a print outs available that you use to keep up a good routine while working from home.
Some Useful Wellbeing Advice and Resources from the Government
In this Together
NEPS advice & resources for keeping children and young people well during Covid-19
Some Relaxation Techniques
Shake off the Sleep Monster
Youth Supports Available