Home School Liaison Officer
I'm Triona Murray and I am the Home School Community Liaison Coordinator at Presentation Secondary School. I am delighted to be working with such a superb group of parents and staff who are all hugely committed to our students' education. My role is to work in partnership with parents, as part of a whole-school approach, for the ultimate well-being of our students. If for any reason you need to talk to me please feel free to do so by calling me on 061 410390 or 085 1573302, you can also email me at c.murray@presentationlimerick.ie.
You are always more than welcome to call into my office or I can call out to your home.
Day Trip for Parents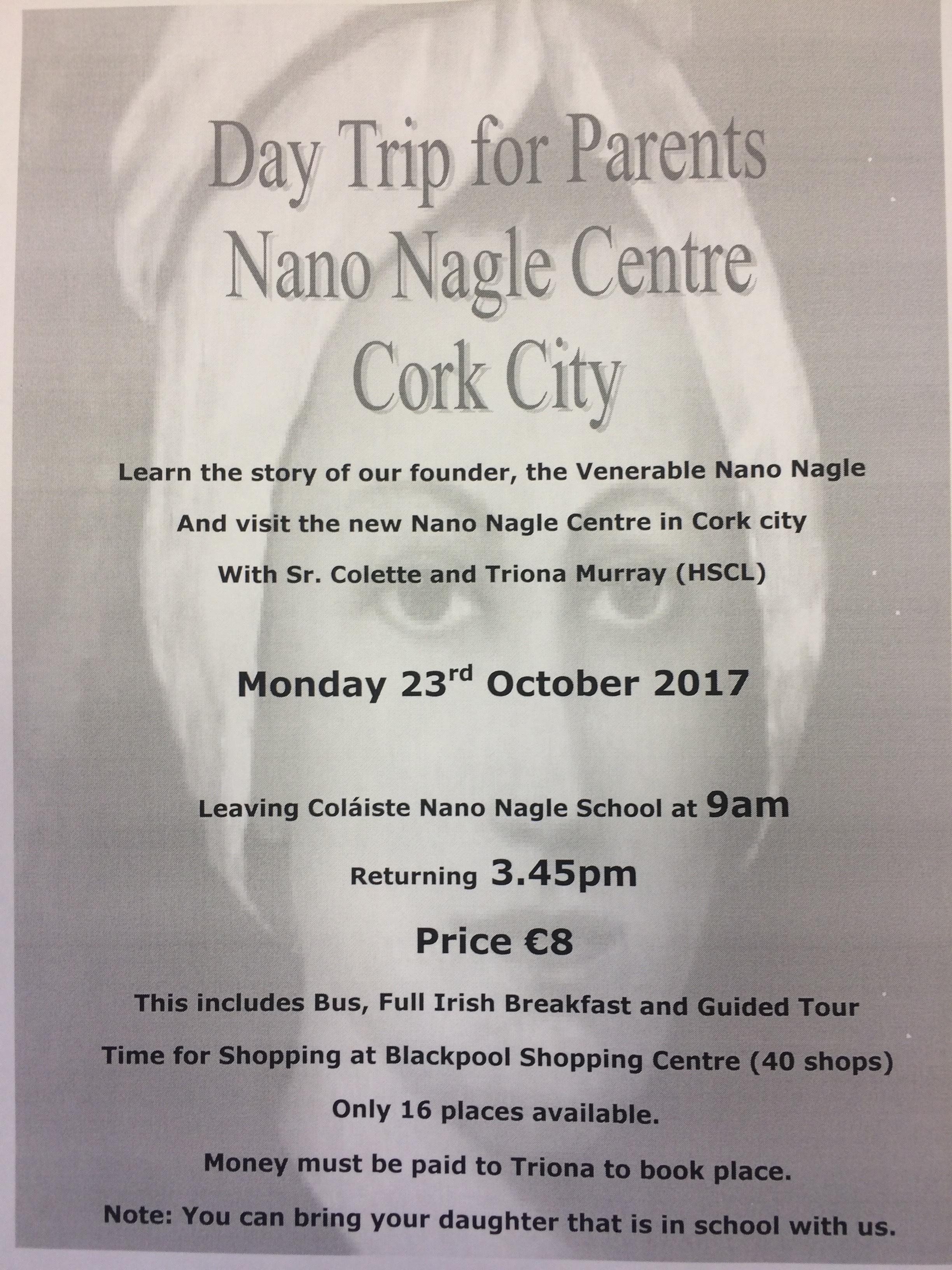 Let's Walk Club
We are delighted to launch our new 'Let's Walk' club for parents,friends and community members from Sexton Street and St John's Parish schools. The first session is just a quick chat and a cup of tea with our new leader, Liam. He will talk to us about our walking routes and a give us a few tips on nutrition and fitness.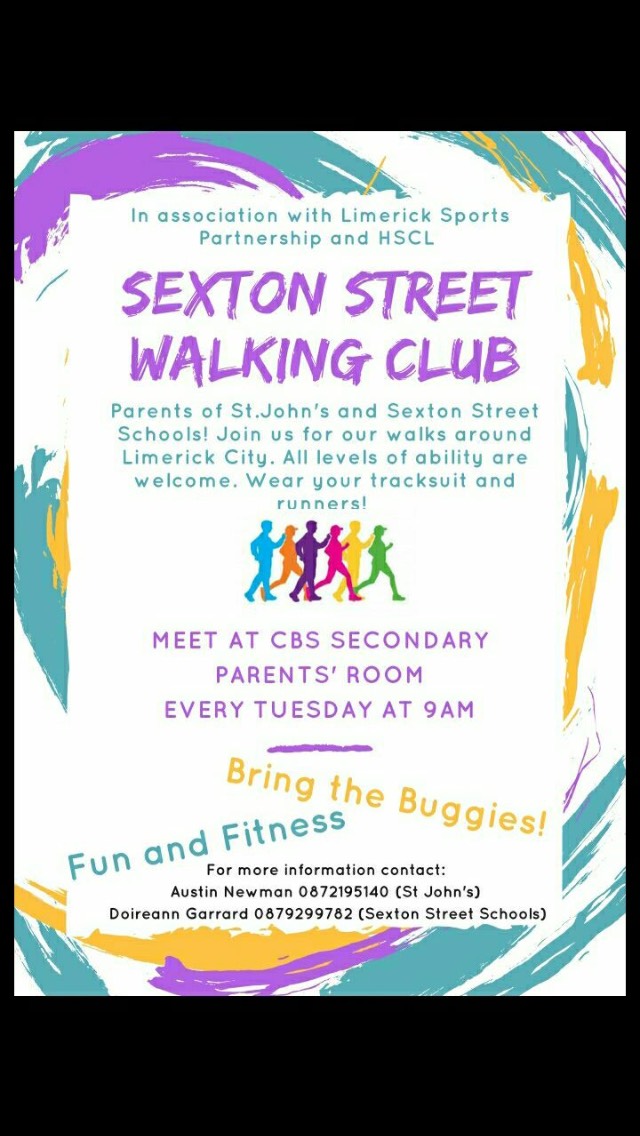 Wellbeing
A new subject of wellbeing is being introduced to first year students this year. Its aim is to enhance students' mental and physical health within the Junior Cycle. As part of this programme our students are taking a class of S.P.H.E., C.S.P.E., Guidance and two classes of P.E. Please use the link below so that you can read the guidelines. If you have any questions on this programme please contact Triona at 0851573302.
https://www.juniorcycle.ie/NCCA_JuniorCycle/media/NCCA/Curriculum/Wellbeing/Wellbeing-Guidelines-for-Junior-Cycle.pdf
What is the Transfer Programme?
Limerick Today - The programme helping to ease the primary to secondary school transition
https://www.irishtimes.com/news/education/the-programme-helping-to-ease-the-primary-to-secondary-school-transition-1.3214080?mode=amp
Knitting/Crochet Group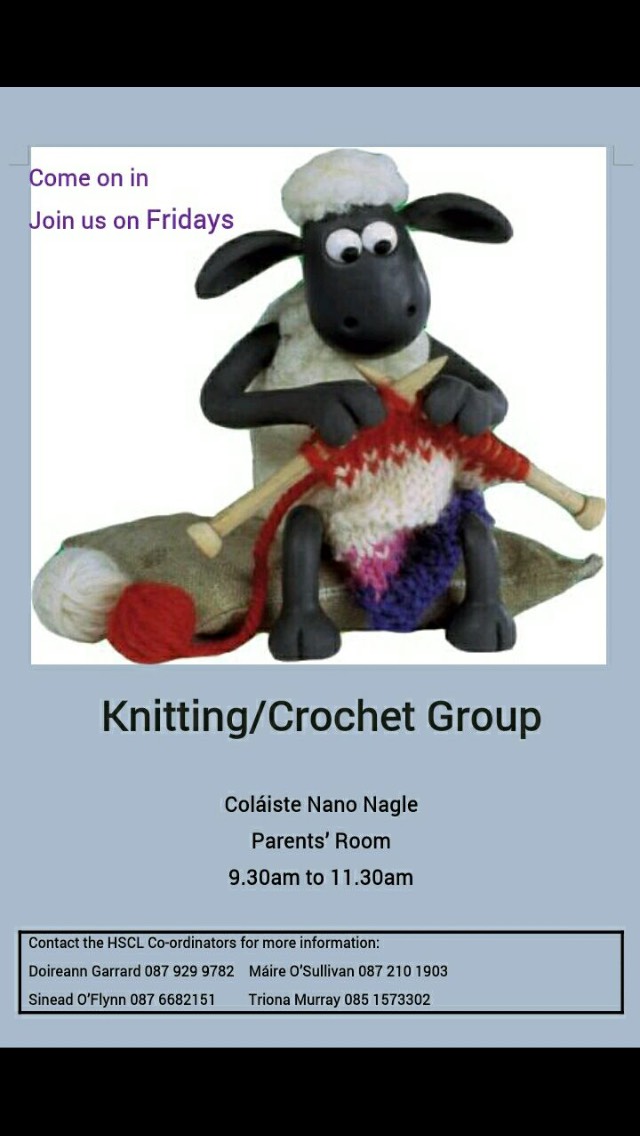 Hear Application Clinic
23rd November – 4:15pm – 6:30pm
On the evening of the 6th Year Parent / teacher meeting, UL Access office will hold a HEAR application clinic within the school. Students & Parents can enquire about application requirements and supporting documentation needed for HEAR applications. The Higher Education Access Route (HEAR) is a college and university scheme that offers places on reduced points and extra college support to school leavers. Supporting universities / colleges include University of Limerick and Mary Immaculate College. See www.accesscollege.ie
English Classes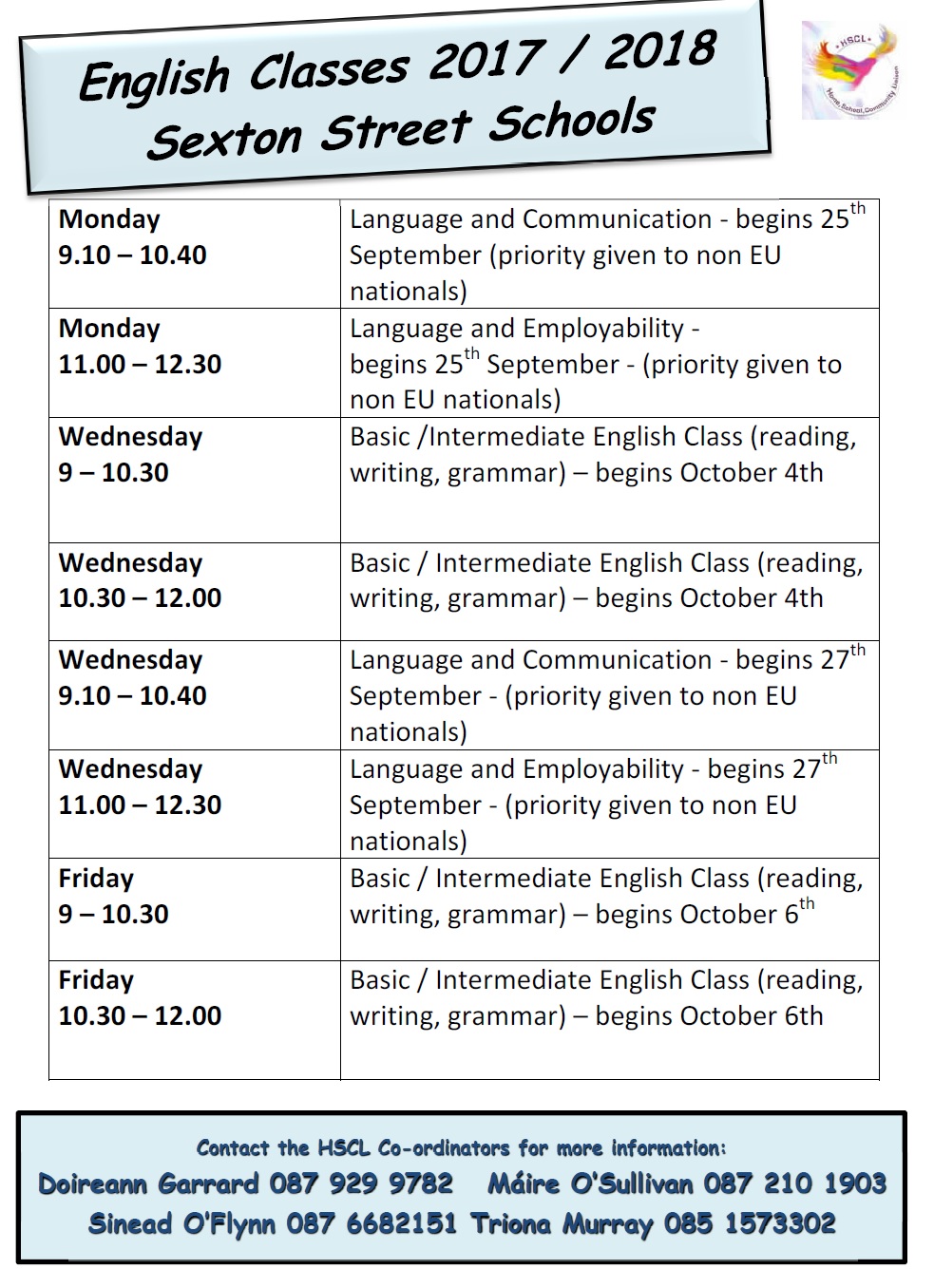 SVP Grinds
St. Vincent de Paul grinds are available to all sixth year students. Forms have been given out to students and need to be completed, signed and returned to Triona. Please contact me if you want more details at 085 1573302
Transfer Programme
First year parents are invited to the Transfer Programme on 'Adjusting to Post-Primary School' in our school library on Tuesday 19th September from 10 to 11.30am. The programme will cover the following areas:
Aspirations for my Child's Future
Fears and concerns for my child in Post Primary School
Post Primary School Structures
Refreshments will be served. We are encouraging as many parents/guardians as possible to attend the induction. This will be an opportunity to ask any questions you may have regarding your daughter's education in this school. This programme will be delivered by parents Leslie Cunningham, Caroline Carmody and Triona Murray (HSCL).
The importance of School Attendance
http://www.tusla.ie/services/educational-welfare-services/information-for-parents-and-guardians/school-attendance-what-every-parent-needs-to-know
Courses for Parents, Guardians and Adult Family members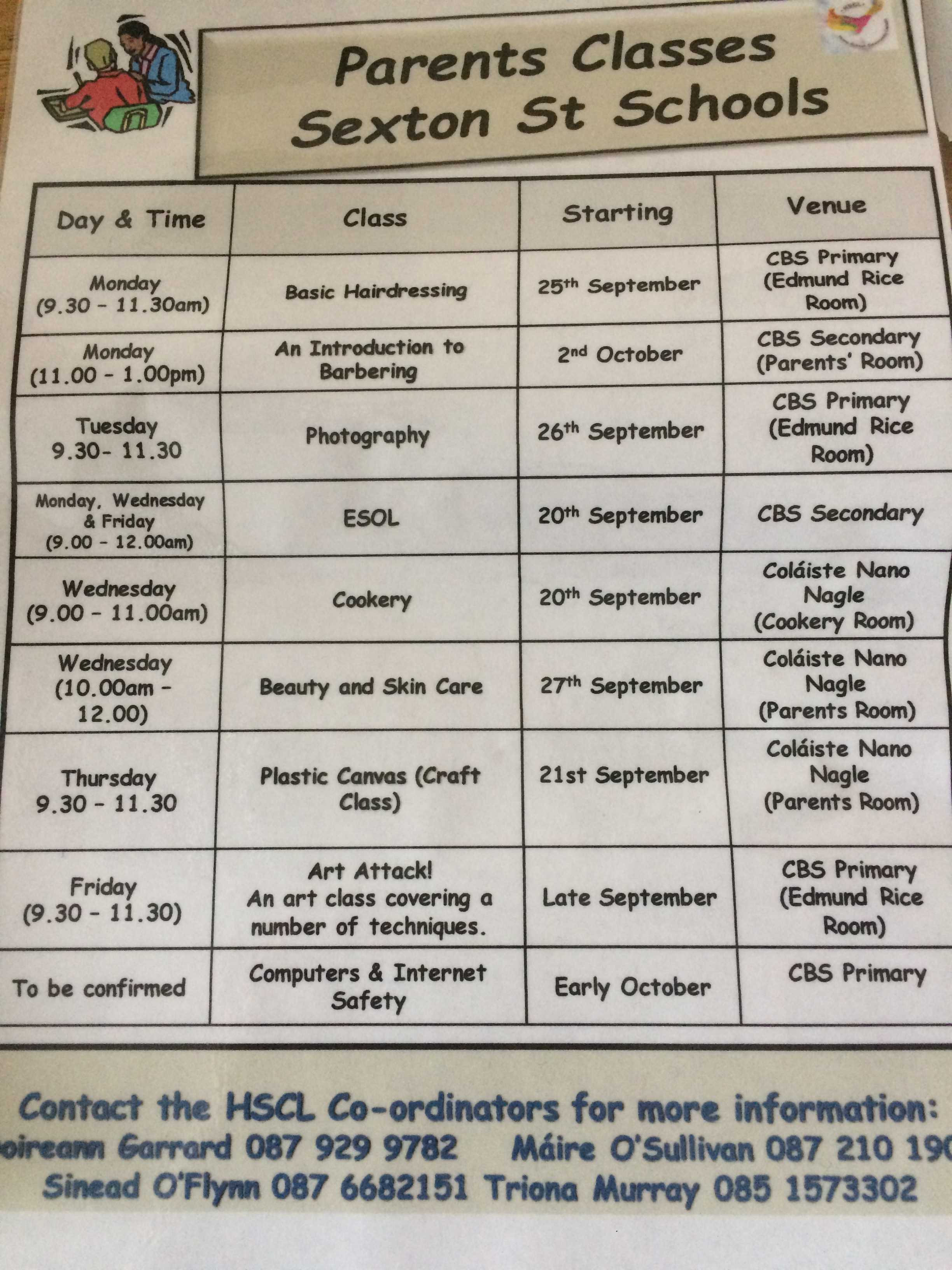 Facebook
Connect with the Sexton Street HSCLs on their facebook page.