CEIST - Catholic Education An Irish Schools Trust
CEIST is the trustee body for the voluntary secondary schools of the Daughters of Charity, the Presentation Sisters, the Sisters of the Christian Retreat, the Sisters of Mercy and the Missionaries of the Sacred Heart.
The founders of CEIST honor their rich heritage in education and pass its stewardship to lay colleagues. This will ensure that Catholic education will be an option in the Irish education system into the future. The congregations face unprecedented challenges but are confident that Gospel values and the radical vision of their founders can continue to inform and energise people as they meet the evolving needs of children, families and teachers. In the words of T.S. Elliot "We will take heart for the future, remembering the past."
All members of CEIST community are committed to living the vision and the core values of the charter. These values have their roots in the Gospel of Jesus and have been central in the tradition of the five founding Congregations.
The values promote the dignity of the human person, inspire a Christian vision of the world, encourage the search for truth, wisdom and beauty, and lead to the formation of mature personalities.
CEIST post-primary schools, through the whole process of teaching and learning, promote the Gospel 'fullness of life' by:
Lighting the fire of faith, hope and love, in their students
Leading them to forgiveness, compassion and peace-making
Developing in them hearts hungry for wisdom, spirits restless for justice, and minds inquisitive for learning.
CEIST Charter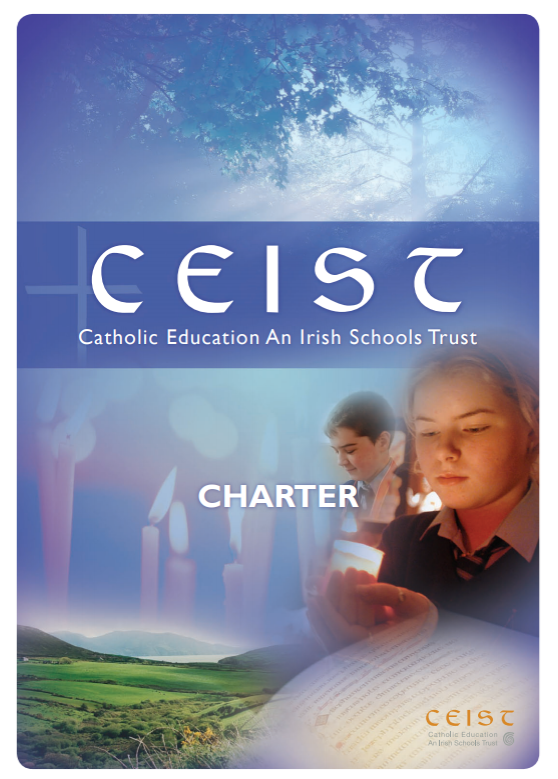 For more information on CEIST, click on the following link www.ceist.ie