Coláiste Nano Nagle is committed to providing a safe and healthy workplace for all our staff and a safe learning environment for all our pupils.
Isolation Quick Guide - Adults and children from their 13th birthday
Click on the image to view the full Isolation Quick Guide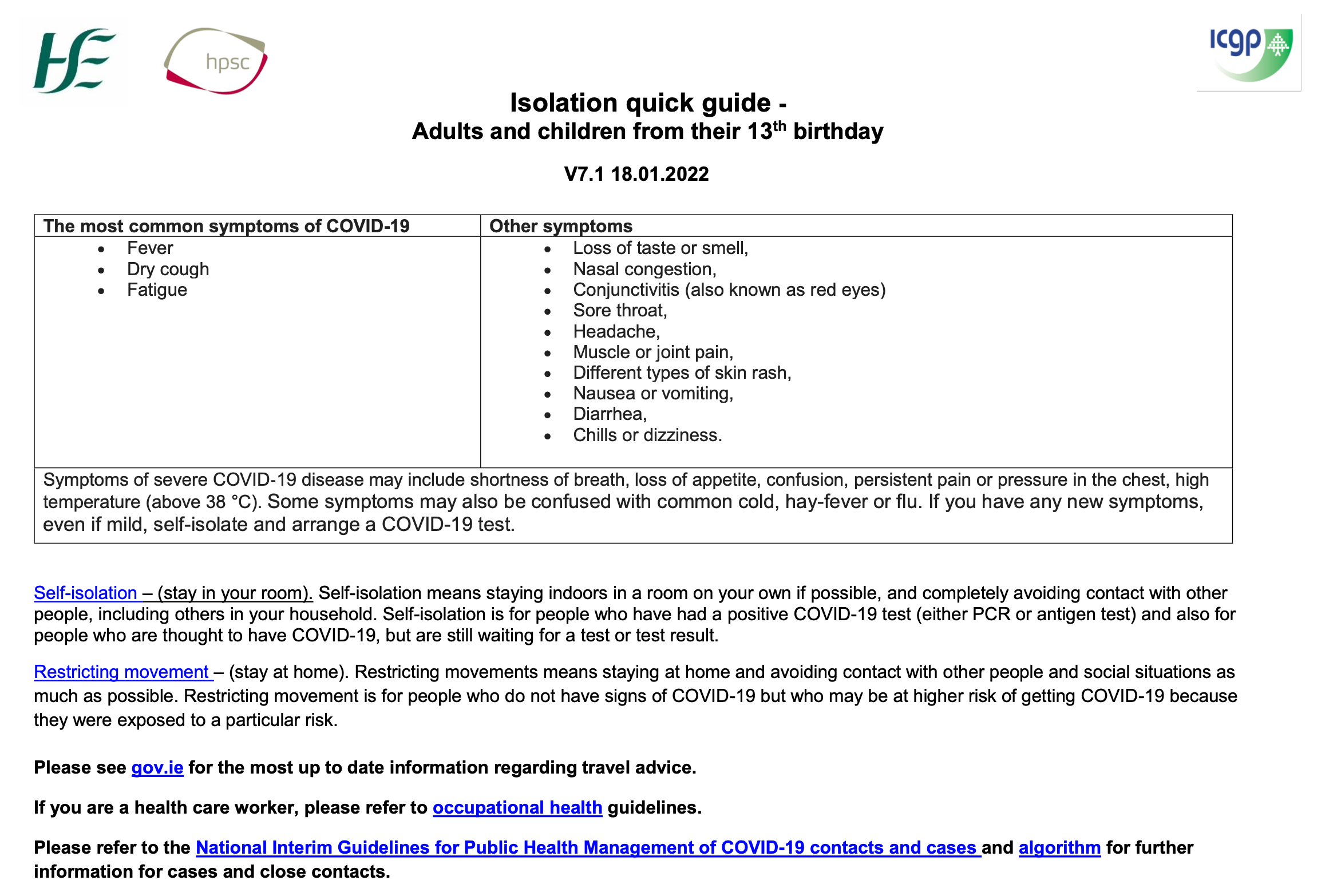 The video link below contains important advice for Parents and Guardians of students returning to in-school learning.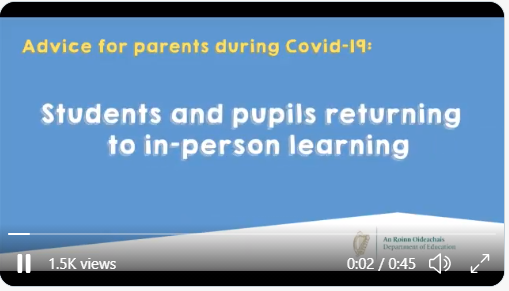 Advice for Students on your Return to School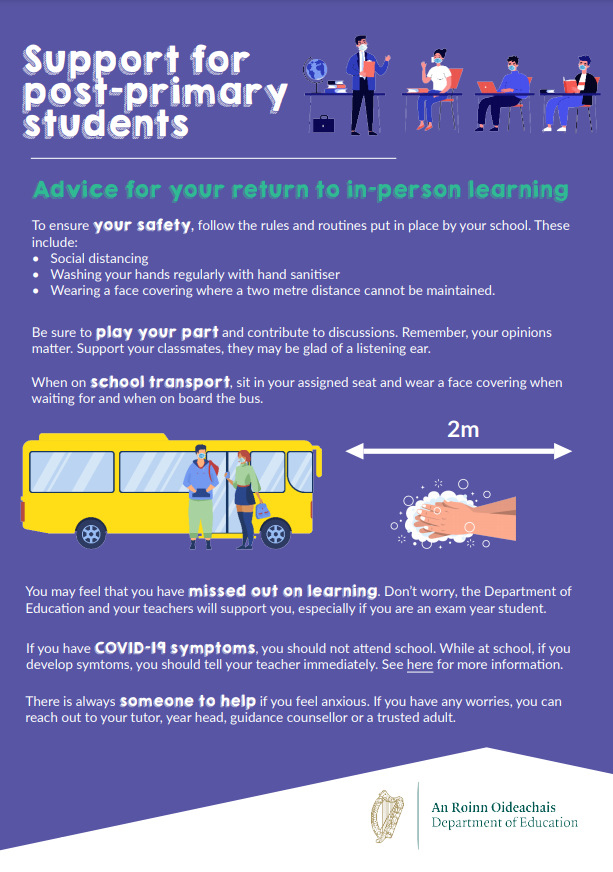 Practical Advice for Parents and Guardians developed by the Department of Education.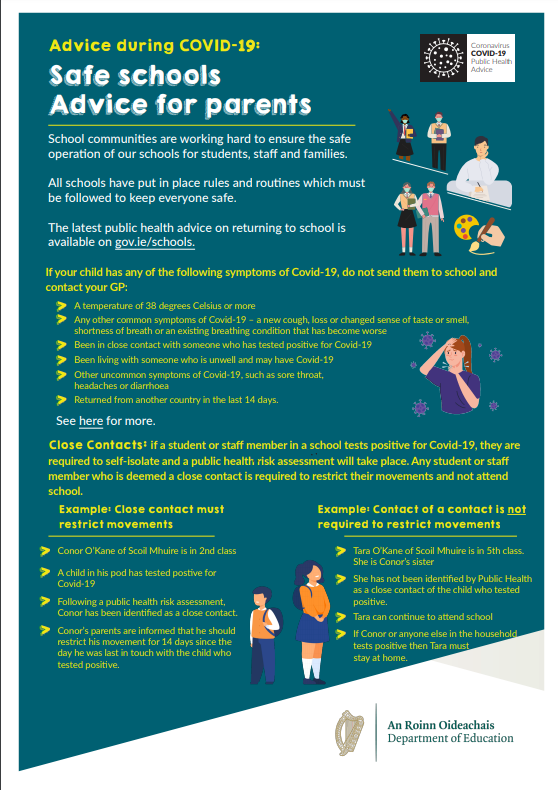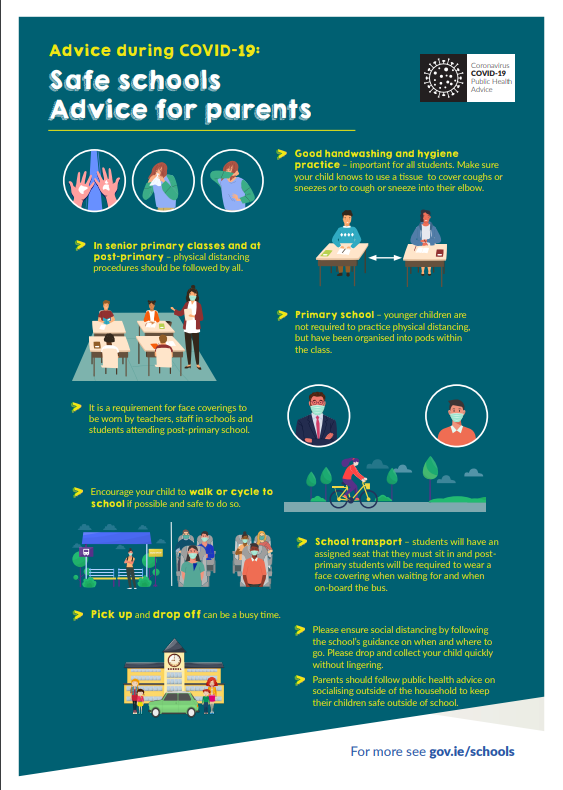 Advice for Parents and Guardians of Students of our Special Class developed by the Department of Education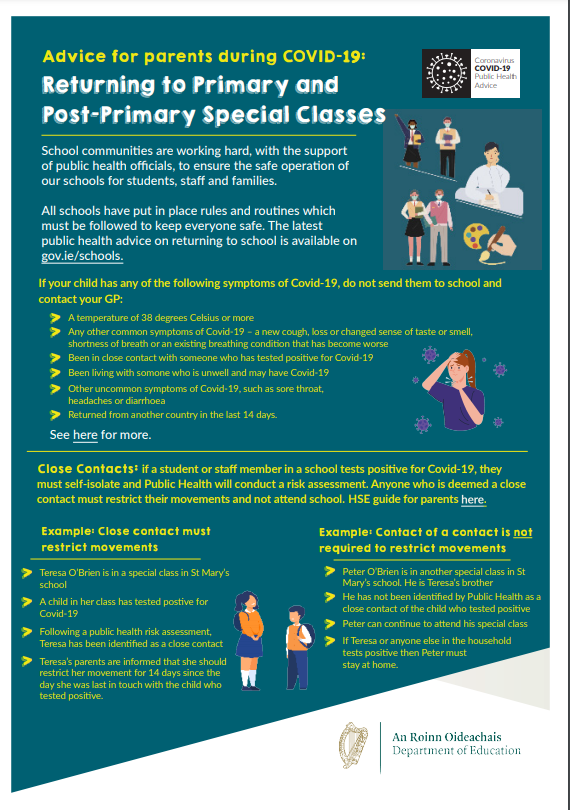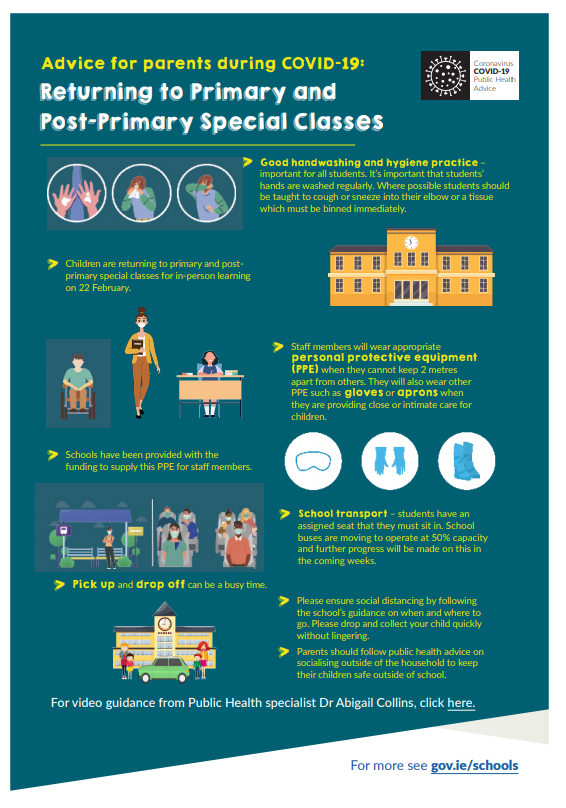 Resources and materials for Parents and Guardians and for Students on returning to school (multi-lingual)
Please click on the Link below:
http://Resources and materials for parents/guardians and for students on returning to school (multi-lingual)
We developed a Roadmap for the safe return to school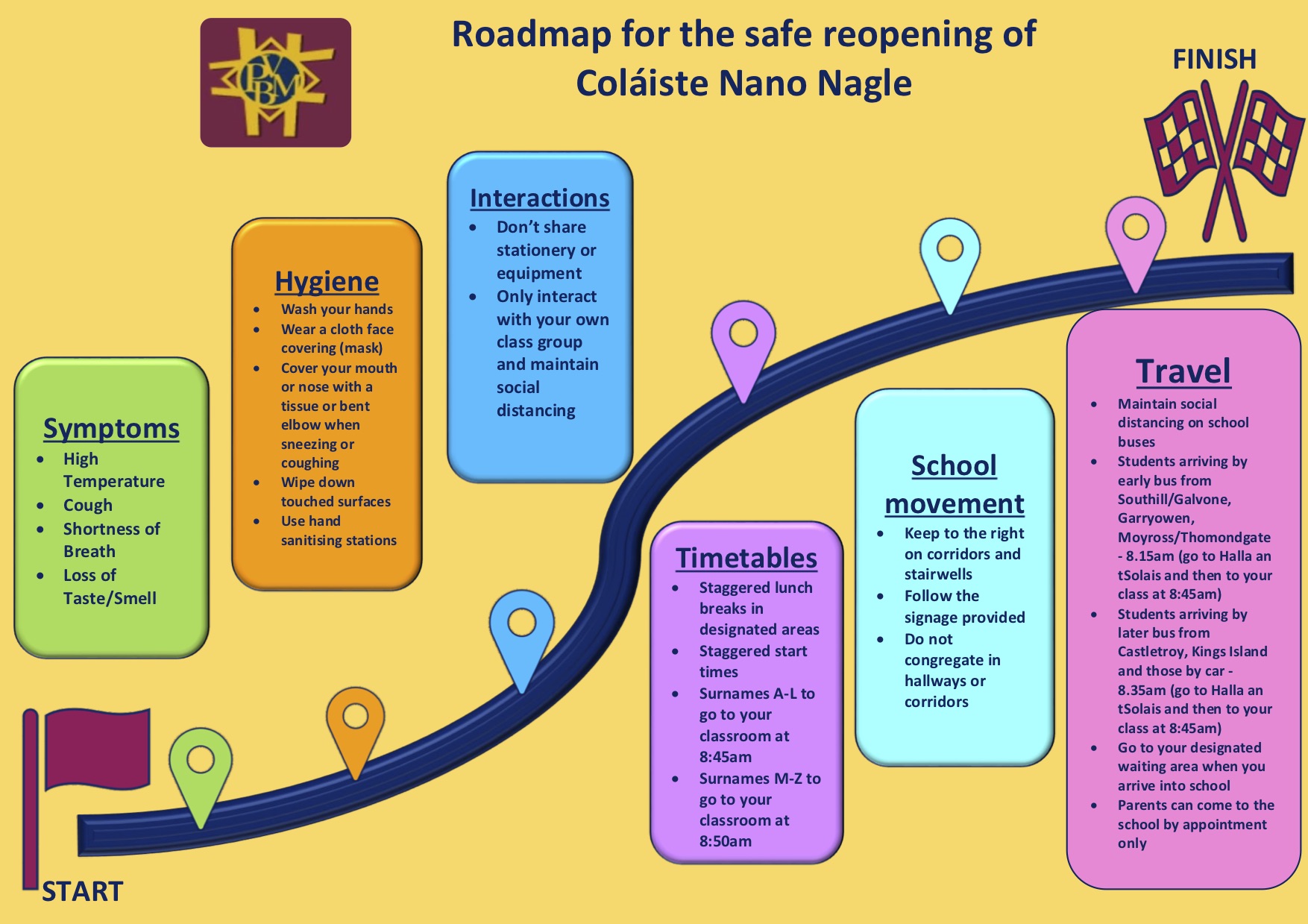 Click the image below to view a video on the measures the school has taken to mitigate against the introduction and spread of Covid-19 in our school